Home Meth Test Kit
If you are concerned that tenants may be smoking or cooking meth in your rental property, there is a simple rapid result test which you can use to detect drug residue on surfaces. It is a simple process whereby you can swab the surface affected and have it display positive or negative results.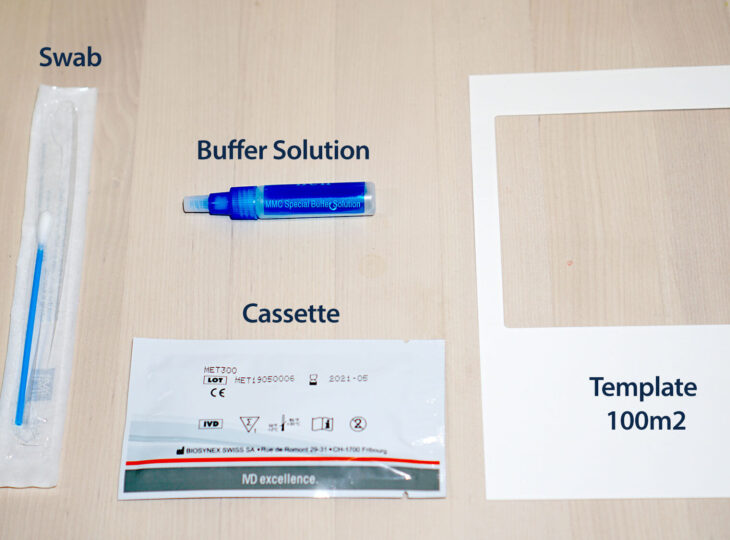 These tests are proven to work and are produced in Germany by a reputable company. The brand meth test kit is used are used by professional remediators throughout Australia and New Zealand. They are one of the most trusted kits in Australia.

Before committing to a meth testing inspection, it may be worth investing in an instant test kit first to determine contamination. If confirmed positive we can progress to having a meth test inspection.
Advantages of Our Test Kits
User-Friendly - Easier to use than competing products
Safe to use without any hazardous chemicals
Cross-contamination risk is reduced since each sample has its own buffer and dropper solution
Extremely sensitive, can detect very low levels
The test cannot be fooled with cleaning solutions
2 Cotton Swabs
2 Buffer Solution Dropper
2 Templates (for placing on wall to ensure 10cm x 10cm test)
Instruction Sheet and advice on what to do next if meth tested positive
Meth Residue Test Kits Available for Purchase
(Link to PayPal eBay Store)

1 test - $15 inc gst
Order as many or as little as you want