Meth Testing Inspection
NLR has trained and certified professionals in Brisbane and Sydney ready to conduct meth residue testing at your property.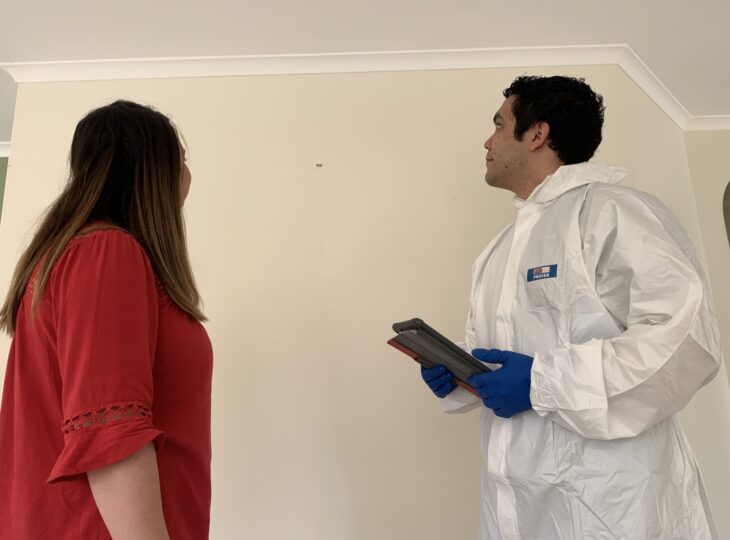 The residue deposited on the wall from tenants smoking on your property can be very harmful to your health. However, unlike cigarette smell, meth has no distinctive odour. There could be occupants living ins a meth contaminated property without them knowing about it. Australia also has the largest amount of meth users per capita.
By law, it is the responsibility of the property owner to provide a safe property for tenants to live in. Owners may risk legal action against them if the property which they provide to tenants are above the allowable limits of meth residue.
There is an Australian guidelines on the acceptable levels of meth in a property. PRoperties that have been contaminated with the smoking or manufacturing of meth should not exceed 0.5µg. We can help determine whether this level is exceeded through a meth testing inspection.
If you suspect someone has been smoking meth in your property, it is highly advised to have a meth test at your property. We test in several different areas.
The National Institute of Occupational Safety and Health have developed a methodology for analysis and sampling for methamphetamine testing. The NIOSH 9111 refers to the way in which the sample is to be taken and sent to the lab. This is the method we use for taking our samples. Each of our samples are then sent to a NATA accredited laboratory for analysis and a report produced.
We generally will not test any porous items such as carpets and lounges. The meth test kits and lab analysis sample media are not designed for absorbent surfaced such as these. Alternatively, we would look for painted surfaces which have not been recently cleaned.
Other areas which we may sample:
Fans
Electrical fuse box
Top of Doors (They create air flow when they are opened or closed)
Extractor vents to the property
Air conditioning units - opposite wall to where the air is blowing
Meth Inspection Report and Quote
Our report will provide the following
The extent of the damage (which rooms are affected)
Forensic lab analysis taken for which room had a positive result from the test kit
Quote and Scope for remediation
A key difference of our meth testing reports is that we can provide a quote and scope for remediation of your property. If you do choose to engage us to conduct the remediation, then we recommend that you conduct a third party post-remediation test to ensure the property has passed for your own peace of mind.
Meth Testing Pricing
Prior to meth inspection, we can send a DIY home meth test kit for you to conduct to confirm if there is a positive result for meth at your property. If these are positive, we could recommend an inspection is completed to ensure
Meth Test Kits Price - $15 each + $11 postage.
We will conduct meth testing using instant result test kits throughout the property to find if meth is present and whether they exceed allowable contamination levels. If the results of the instant meth testing is positive, we will then recommend a Lab analysis Report.
Pricing is as follows
Base Inspection Report Cost - Please Call (this depends on the size of property)
Cost of Inspection kit needed on inspection - Minimum 3 x $15 Instant result test kits. More needed if the damage is extensive
If a positive result is found we will need to send a sample to Lab for analysis - Approx cost is $88 per sample.